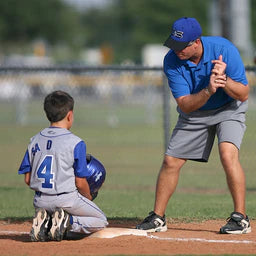 How much is conventional instruction costing you?
Most players work on their mechanics endlessly and end up quitting in frustration. Your swing mechanics must communicate power and consistency, or else you'll never hit to your potential. Well intentioned coaches are just teaching what they were taught, but hitting instruction has led us astray long ago. The Swing Mechanic's Training Bat and eBook will give you the peace of mind that you are on the right track.
If you aren't quite ready to invest in the training bat and ebook now, start by subscribing to my Youtube channel to stay up-to-date on my latest tips to improve your swing.
Hone a Swing That Works
Today's "science and data based" hitting instruction is making hitters confused, overwhelmed, and no better at the plate.  My Front Arm Training Bat and eBook gives you simple actions you can do to become a great hitter, so you can enjoy baseball and have confidence that your practice is paying off.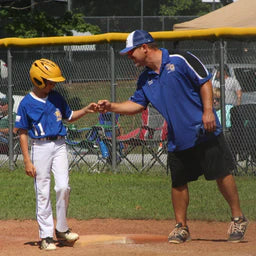 I Struggled With Hitting Too
My name is Jaime Cevallos. I started my journey in 1996, after a dismal year in college where I hit just .196. Fed up, I decided to make a swing change, and it worked. Within just a few years I was working with MLB hitters and helping them make unprecedented changes to their swings. This is when I was given the nickname "The Swing Mechanic." In the book Swing Kings, Andrew Friedman, the president of the Dodgers, called my work with MLB hitters "influential and instrumental." After all these years studying the swing, I want to share my knowledge with you. My Training Bat and eBook will put you (or your son) on the right track to hitting with more power and consistency than ever before.
Testimonials
Cevallos told Zobrist he could turn him into a power hitter...The results have been remarkable.

ESPN The Magazine
That was the first time a hitting guy outside of the close-knit infrastructure of Major League teams was that instrumental and influential.

Andrew Friedman, President of the Dodgers
He took notes, made changes, and took more notes.  Now MLB players pay him to look at those notes, because Jaime has figured out how to improve some important numbers.

Timothy Ferriss, NYT Bestselling Author
Ted Williams once remarked, 'Hitting a baseball is the hardest thing to do in sports'…Jaime Cevallos has made it his life's mission to conquer the unconquerable.

Fort Worth Star Telegram
Jaime Cevallos has reached the highest form of intelligence with the golf swing: SIMPLE!

Ted Purdy, PGA Tour Winner
As Seen in